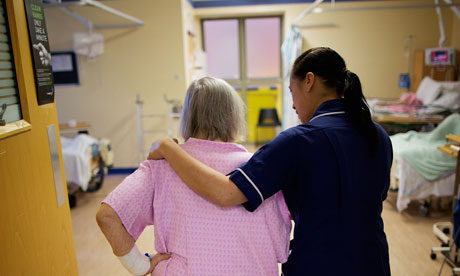 Observation stays are on the rise and are considered outpatient service—tricky facts considering patients have to be inpatients for at least three days to qualify for Medicare's follow-up care coverage in nursing homes.

Many seniors in hospitals do not even know when they are in observation care, since hospitals are not legally required to do so.

To add to the shock, observation patients are legally allowed to be billed high amounts on routine prescription medicines that are usually much less expensive.
Currently, if Medicare decides that it has been billed by a hospital for inpatient treatment that should have been an observation stay, the facility can lose the entire payment.

This causes many hospitals to put too many people in observation care.

Under the new pilot, however, the 380 hospitals participating in the pilot project will be able to rebill Medicare for observation services if impatient care claims are denied.
Medicare officials are also asking for feedback on possibly tightening the rules for observation care.

This is all in attempt to ease the financial burden on patients and families.
How do you feel about Medicare's new pilot project?

Have you had any personal experience with observation stays and Medicare billing?